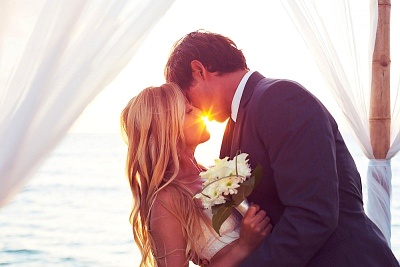 Ah, you know Valentines day is around the corner when you walk down the seasonal section of your local Walgreens store. The entire aisle is fully decorated with the latest wall paper, stuffed animals and candy. It is the one day out of the year that all the chocolate factories, floral shops and Victoria's Secret stores can boost sales and earn themselves millions in extra profits. All these companies know one secret fact about couples out there …- that there are billions of lovers in this world.
Yes, it may be true that there are billions of lovers in this world. But the real truth is that there isn't enough love in this world. There isn't enough love for ourselves, for our significant others or for others in this world. The love that a couple shares may just last a mere week, 6 months or a year and a half. Divorce rates in this country are high and compassion for one another is low. After the love flames out, the break up occurs and then it is off to the next person. This is just like a bee pollinating one flower and then heading toward the next one. Only this time the bee moves on to the next flower faster.
What does it mean to love someone? It means that both individuals have brought to the table all the factors that will make the relationships work. Some of the important components of a loving relationship are trust, respect, faithfulness and hard work. The hard work is required to keep the relationship happy. Many couples do not realize that once they agree to be exclusive, that is when the real work begins. Love is the culmination of the different elements working optimally as one. So how can you show more love in a relationship?
First of all, you have to begin by loving yourself first.  We have to learn to appreciate our strong points and work on our weaknesses. What qualities about yourself are you most proud of? What traits can you bring to the table that will nourish your relationships? Once you have learned to love everything about yourself, you will then be able to love someone else and extend that love to your kids and neighbors.
Next, build the trust that you have for one another. There is a saying out there that says "without trust, there is no love." Love with complete trust always lasts longer than love without it. Differences in each other's lifestyles can contribute to the loss of trust.
Let me give you two examples. First, there are couples in a relationship where one is very tight with money and the other is a free spender. Second, there are couples where one is a neat freak and the other lives like a dirty pig. Do those two scenarios sound familiar? The way to build trust is to accept each other for who they are. That way, the differences actually make up for the qualities that we lack.
Finally, build respect for one another. Respect almost goes hand in hand with trust. This is as simple as accepting one another for who they are. Being different is what makes people special in this world. You need to realize that your partner's feelings are just as important as yours are and that they deserve to be treated well. Respect is built when you don't discriminate or bully your partner.
Love is learning from each others mistakes and solving problems if they ever arise. Every battle and hardship that a couple experiences and conquers will ultimately display more love. When you begin to show real love, you will realize that it will make the world a better place. After all, that's what we are really celebrating Valentines Day for. So let's start showing more love beginning on Valentines Day and continue doing that for the rest of the year.