The Difference Between The Ordinary And The Extraordinary Is The Little Extra – Jimmie Johnson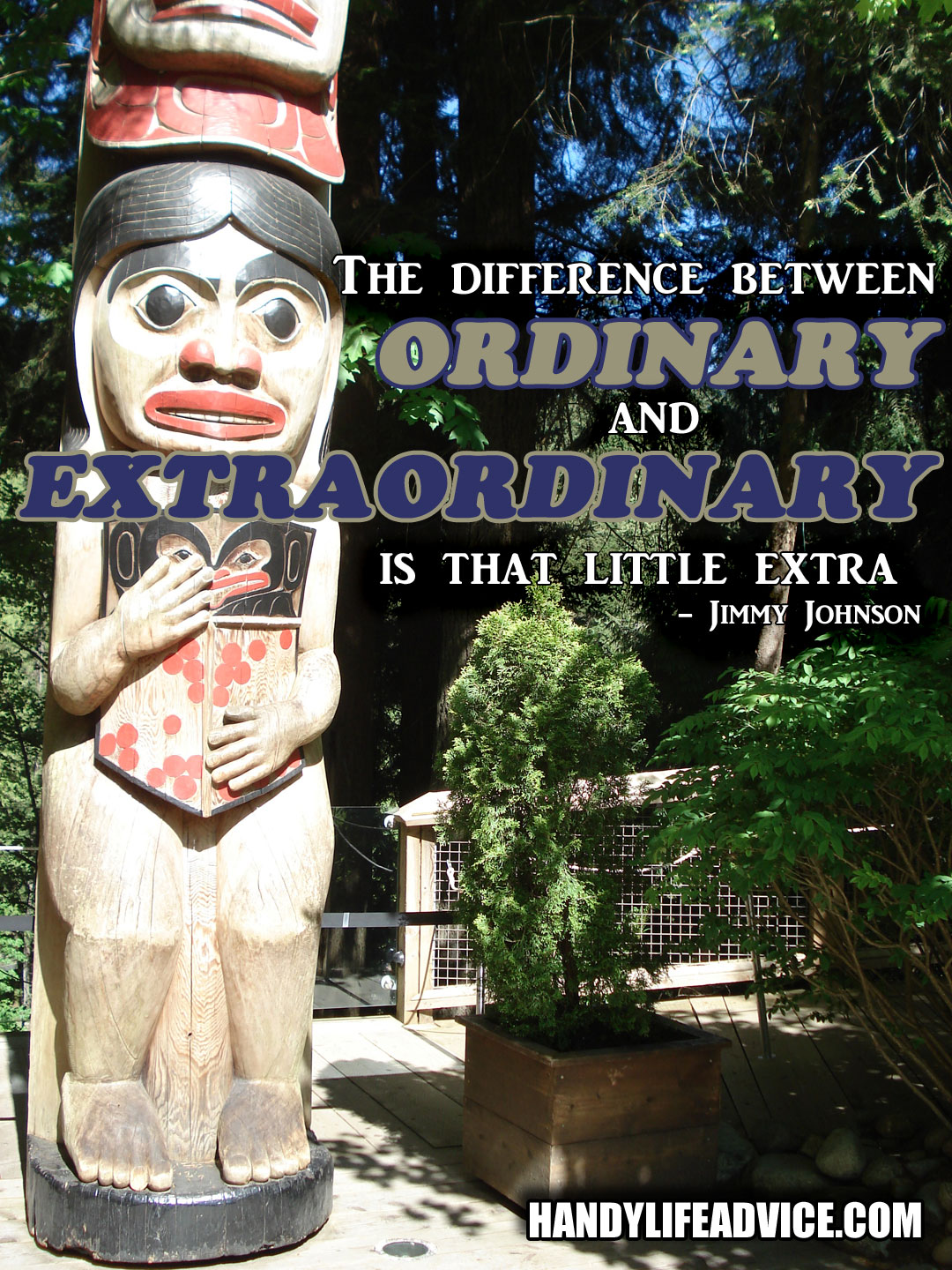 The difference between the ordinary and the extraordinary is the little extra – Jimmie Johnson.

The difference between an ordinary person and an extraordinary person is the hard work that person puts in. The only way to go from great to amazing is to give all your dedication, blood, sweat and tears to the goal you are pursuing.
What techniques do you use to stay motivated and hungry to go after your dreams?