The Big Secret Formula for Success
December 25, 2007 - 11:56 AM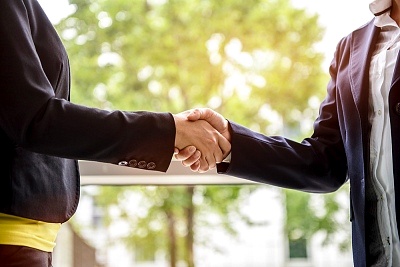 Forget the Michael J. Fox movie "The Secret Of My Success." We aren't doing any pretending here. This is about a real life formula for being successful. To be a winner in life, you need to know the rules of the game and have a super-duper plan. These 8 secrets can be used for practically anything that your heart desires. You want a new job? How about repair a bad relationship? Lose weight after the holiday feasting? No problem! All these wishes are closer than you think they are.
Big Secret #1: Have a vision of what you want.
You should have a clear idea of what you want. Every hockey player wants the Stanley Cup and every Olympian wants a gold medal. They have a vision that helps keep them motivated and on track. They see how the trophy is like, they feel how the gold medal is like and they experience the joy of winning in their minds and hearts.
Big Secret #2: Make the plan.
You should have a clear and thought out strategy that will lead you to success. Only you know what you need to do and when you need to do it. A big point is to write it down so that you stay focused and avoid any alternative plans that do not get you closer to your goal.
Big Secret #3: It's all in the passion.
Successful people live and breathe their passion. This is what helps them wake up the next morning very excited and ready to go. Without it, dreams are just that…dreams. Find the passion in you that will help on the road to your goals and dreams.
Big Secret #4: The truth and nothing but the truth.
Highly successful people that win on a consistent basis do not live on denial, fantasy or fiction. They are self-critical of themselves. You don't have to go as far as giving thumbs down like Ebert and Roper though. Just hold yourself to high, but realistic standards. We know it's impossible to build your house in 4 days.
Big Secret #5: Build your All-Star team.
Remember the first Dream Team in basketball that competed in the Olympics? They won the gold medal with no competition. That's what happens when you surround yourself with a group of people who want you to succeed. These are the mentors and motivators that help you to reach your goals. Choose and befriend those that have skills, talents and abilities that you do not. Like the Dream Team, Larry Bird can shoot 3 pointers, Michael Jordan can drive to the basket and Magic Johnson was a good passer. This combination made them completely unstoppable and that's what you should aim for.
Big Secret #6: Take action.
Nike said it best. Just Do it! If you want to be successful don't just sit around and think about what you want to do. You have to go out there and get it. God will not drop off that pretty girl at your doorstep. Try to take daily meaningful steps that will lead you toward your goals and dreams.
Big Secret #7: Take risks.
Successful people are willing to get out of their comfort zones and try new things. Take the risk in order to have more. You absolutely have nothing to lose. The best thing that will come out of taking risks are the lessons learned. It's ok to make mistakes, that's what life is all about. So be willing to dive into the unknown world if you have to.
Big Secret #8: Have some flexibility.
I'm not talking about trying to turn into Plastic Man or Gumby here. I am talking about having that plan of yours being open to input. Remember that in life, even the best laid plans don't go as planned. That's ok because by being flexible you can come up with an alternate road to your goal.
Please feel free to leave comments and feedback on any of my articles. In addition, tell me what other personal development topics you want to hear about. Thanks