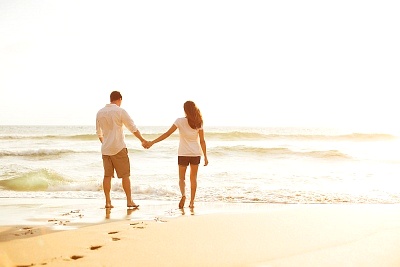 An Analyzer's worst idea of a date:
HEY! HOW'S IT GOING, BABY! YO! TONIGHT IS GOING TO BE A BLAST! WE ARE HEADING TO THE HOTTEST CLUB IN TOWN TONIGHT WHERE THERE WILL BE LOUD MUSIC, EXCITEMENT, AND A CHANCE TO LET YOUR HAIR DOWN AND PARTAAAYYYYYYY! THERE'S GONNA BE SO MANY PEOPLE THERE TONIGHT. MAN, I CAN'T WAIT TO GO WILD AND JUMP ON THE TABLE AND TAKE OFF MY SHIRT, SWING IT ALL AROUND IN FRONT OF THE CROWD. DUDE, THERE'S GONNA BE GAMES THERE WHERE THEY WILL PUT YOU UP ON STAGE AND EVERYONE WILL BE LOOKING AT YOU DO THE CRAZIEST STUNTS. MAN, WHAT CAN BE BETTER THAN TONIGHT, HUH?
I am not saying that analyzers are boring people, but it is very clear that they have little desire for unwanted attention. The worst thing you can do to an analyzer is making him or her lose face!
If you are a promoter:
Don't kill your date by giving them unwanted attention. They tend to be more shy and less outgoing so don't put them in a situation where they have to talk to a lot of strangers. Loud music and excitement are ok but just keep the attention away from them and also allow them to wallow in their little corner once in a while. They need the space to think about what is going on and to analyze the situation. They don't like unpredictable events so give them full detail about what the whole evening is about and they will appreciate it much better.
If you are a controller:
Don't pressure them into making quick decisions. They prefer situations of limited pressure with unlimited time to make decisions as well as consider escape routes and safe alternatives. Also don't scold them if they ask too many questions on how is it done or this and that because they gain security by understand the technical aspect to all things. Never ever say things that make them feel embarrassed. They are also not very aggressive people who do things at their own pace. To win the heart of an analyzer, take interest (I mean real, genuine INTEREST) in what their field of specialization is. Ask them to elaborate and relate to their theories and ideas and you will have a friend for life.
If you are a supporter:
Take time to digest the things analyzers are saying. I know you don't like to think too much, but if you do think about the things analyzers are saying and ask the right questions, they will be very happy to be around you rather than you just going, "Uh huh, yeah, uh ok…, yup…" Don't disregard their plannings and well-structured schedules also. They need time do a lot of things also because they judge their productivity by their busy-ness so just tag along and enjoy.
If you are another analyzer:
Learn about the field of expertise or your date's interest. If the both of you have things in common, you will get along just fine. But if you are not interested in what he or she has to say, do some research about it. Interest is developed as you know more and more about the topic. So as you know more, you can relate more and win over your date. The best way to win over their heart, is to take the initiative and make decisions for them (you can explain the details later). If help them ask other people questions, they will appreciate you as well because they might not like to as others questions for fear of losing face.
Warning Signal
An analyzer's warning signal is very easy to spot. He or she will fall completely silent. If pressure persists, the analyzer will enter a state of withdrawal and block themselves up for the rest of the date.