How To Handle Arguments With Friends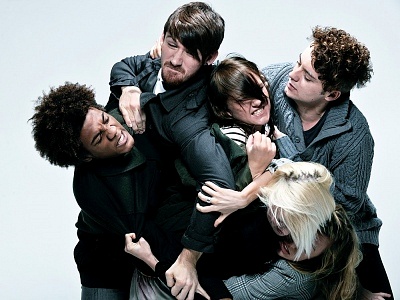 It is normal in life to have arguments with people. Arguments with your friends are no exception. If you are looking to easily handle arguments with friends, then this article will help you with three simple tips. Specifically, we will be talking about not using the silent treatment, talking it out and seeing the other person's point of view. You'll be back to being friends in no time immediately after using these techniques.
1 – The first technique is do not use the silent treatment. It obviously will not resolve the conflict that is happening between you and your friend. Doing this will actually prolong your difficult situation. You must take this step to make sure you do not ignore the situation. Accept with pleasure when your friend is reaching out to you. You can take a few days to cool down if you'd like. However, don't wait too long though. When you do not use the silent treatment, you will be taking the first and most important step to handling and resolving your argument with your friend.
2 – The second technique to handle arguments with friends is to talk it out. This may take minutes or hours, but be sure to take as long as you need. Make a commitment to talking and do it in person, just the two of you. Also leave your friends out of it because they have nothing to do with it. Do not go posting that you are fighting with your friend on social media either. Remain calm during the conversation. The faster you talk it out, the better it is for everyone involved. Talking it out means that you really care about resolving the issue and your friendship
3 – Finally, the last tip is that you need to see the other person's point of view. There are always two sides to every story. You must listen to what your friend has to say. Give them a chance to explain their thoughts so you can see where the other person comes from. This will help you to understand the other person side of the story. Allowing yourself to see the other side of the person's point of view will help you to easily handle arguments with friends.
Handling arguments with friends is made simple if you follow the three steps above. To recap, stop the use of the silent treatment, talk it out with your friend and see the other person's point of view. When you handle arguments with friends using these three techniques, you'll be able to makeup and repair your relationship just like how it was before the argument. You can now have fun with them again and go hang out.