How To Get Rid Of Negative Thoughts That Make You Feel Like Giving Up.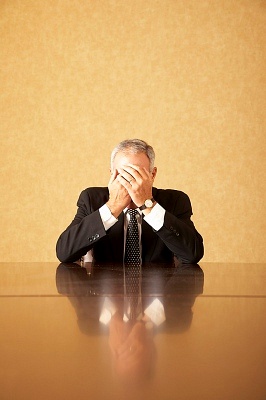 This can be rather difficult if you hang around the same negative people day in and day out. However negative thoughts can be improved upon and completely eliminated. If you are looking to get rid of your negative thoughts, then this article will give you three simple ways to do that. When you apply these 3 ways to your life, you will start getting rid of negative thoughts that make you feel like giving up.
1 – The first way is to stop watching TV. Especially the news broadcasts. Most stories on the news these days are about the bad news. They always talk about crime, the sinking economy and war. The more you watch TV and the news, the more you start thinking that this is normal in life. However, this is far from it. The challenge for you is to turn off the TV. You'll be taking a big step towards getting rid of your negative thoughts.
2 – The second technique is to turn negative thinking into positive thinking. You need to become aware of the moments when you do start thinking negatively and then do the opposite. Which would you rather have? Negative or positive? Instead of looking at the glass half empty, think of your situation as the glass half-full. Instead of saying that you're having a bad day, say what my favorite motivational speaker Les Brown says. Call it a "character-building day."
3 – Finally, you need to do the things that you like doing. You need to go out and try activities that you enjoy. This can be music, exercising or writing just to name a few. Doing activities that you enjoy helps you to avoid negative thinking. Also find others that enjoy doing the same activities that you do. This will help you associate with other positive people.
Getting rid of negative thoughts is possible through these three techniques. Remember to stop watching TV, turn negative thinking into positive thinking, and start doing things that you enjoy. Once you get a hang of these three techniques, you will find that you will no longer be miserable and unhappy.