2 Highly Successful Fashion Bloggers Reveal 3 Ways You Can Acquire Oprah Style Authority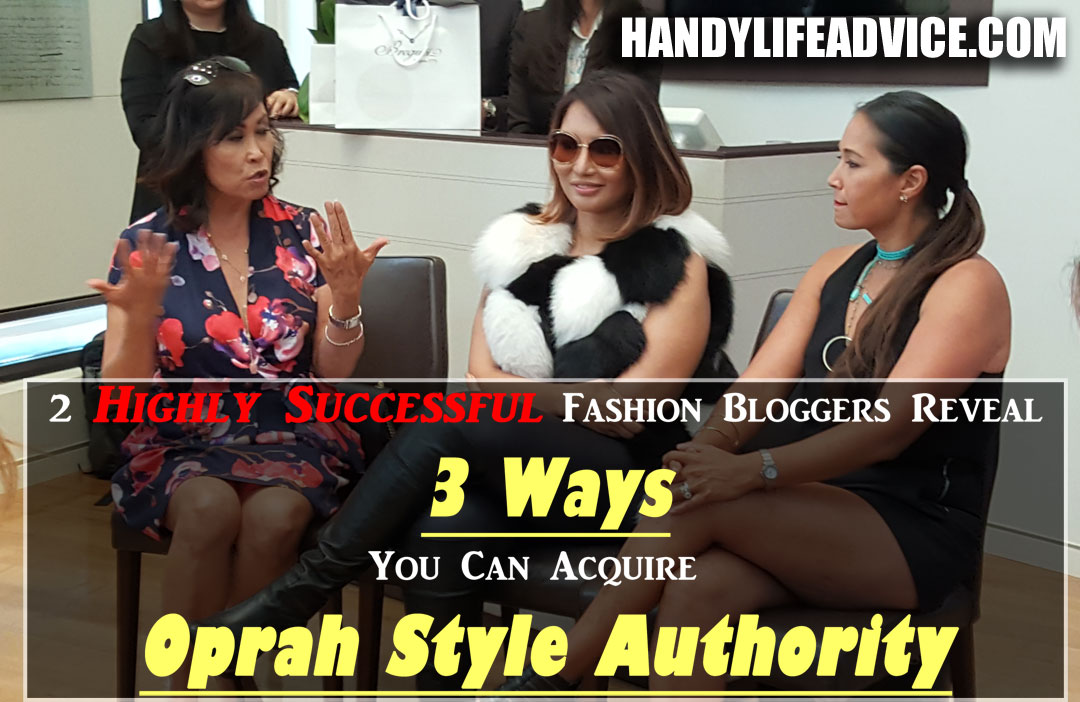 I had the pleasure of attending Become A Social Media Influencer held at Breguet Boutique in Beverly Hills.
The event was moderated by Susan Hirasuna, local Los Angeles news anchor for FOX. She was joined by 2 of the biggest social media influencers out there currently. One was TheAmbitionista.com founder Heidi Nazarudin and co-editor-in-chief of The Millennial Mamas, Veena Goel Crownholm.
There goal for the evening was to give tips, do's and dont's on how to break into the fashion industry and become a social media influencer.
Here are the 3 biggest takeaways from the night's event.
1 – The first takeaway is that you should not have to fear letting go of a high paying job. Heidi left a 6 figure investment banking job to follow her passion. She started freelancing first then slowly got rid of her clients one by one, even the the best client that made her the most money.
She recommends you work and blog at the same time and then start to quit your job as your blog picks up visitors and popularity.
2 – The second takeaway is be aware that any of the social media companies can go out of business at anytime. They can shut down anytime and the big example that they used was Vine. Both Heidi and Veena use Twitter, Instagram and Facebook. They warn that you should not rely on just one traffic medium. The best way to avoid is by building a list.
Also, don't buy Instagram followers from bots just to boost your numbers It is best to market using social media naturally by interacting with your audience and connecting with them.
3 – Finally, the third takeaway is one of Heidi and Veena's biggest challenges currently: they are constantly bombarded with tons of offers from companies asking them to promote their products. Although it is a nice problem to have, they have to protect their audience.
They recommend that you don't promote anything that you wouldn't love or use yourself. If you don't believe in the product, then just don't promote it at all. The very first offer Heidi ever got, she cashed it because it was so cool that someone would pay her money to do promote a product. However, she recommends that you become very choosy as to the products you recommend.
Follow these 3 tips and you'll be turning the fashion industry upside down in no time. Those tips are don't be afraid to let go of your job to follow your passion, always be building a list and don't promote anything you don't believe in. What strategies do you use to become a successful blogger? Share them in comment box below.