HandyLifeAdvice – Personal Development Website
Personal Development Advice At The Palm of Your Hand.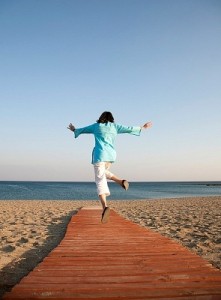 Welcome to HandyLifeAdvice.com, your source for personal development articles to help you live a more fulfilling life.
This site will help guide you in your personal development journey.
Before starting, we each have to take full responsibility for the different components of our life such as health, career, finances, relationships, emotions and habits.
Take a good look at yourself and decide what kind of person you genuinely are inside.
Then see if you want to take the necessary steps to mold a better you. The goal of this site is to help you be the best that you can be, so that you can create the life you truly desire.
I use humor, information, and insights from my own experiences in each article to help bring focus to one aspect of life.
My goal is to change a life one person at a time, give hope to those who have lost it, inspire you towards change, encourage you on your journey and help you find the fulfillment and excitement you have been seeking in your life.
That way, the world can be a better place, not only in the present but for the generations that follow. Comments have been enabled since the launch of this site so please share your thoughts with me. You can start by clicking on the topics to the left. Hopefully you can find something of value to you.
Personal development is just like all the jobs out there in this world. There is no job in this world that is easy, even at McDonald's. If there was such a job, I would have applied for it a long time ago!
If quick fixes are what you are looking for, then this isn't going to be the site for you.  This site is not about theories, but about useful and practical tips that will help change your life so that we can all live up to our potential.
These are just some of the topics that you'll see discussed here:
Balance: Reach inner peace by balancing all aspects of your life. Achieve happiness through balance of your life.
Consciousness: Be more aware of your surroundings than you've ever thought was possible. Discover who you really are inside. Expand your consciousness and realize unlimited possibilities for your future. Align your inner feelings with what you do.
Courage/Bravery: Reach for your inner strength to help you act despite your biggest fears. Understand and eliminate the obstacles that are stopping you from doing what you want today. Conquer the fears that keep you from having the success you deserve.
Desire/Drive: Make the Energizer Bunny proud by developing a series of successful habits that will keep your energy and enthusiasm at peak levels. Learn to adapt to the ups and downs of life's roller coaster.
Goals: Set realistic goals that you can go through with, ways to generate well thought out action plans, and achieve the results you want through focus. Create new and better habits. Break free of any habits, patterns, or addictions that are keeping you from being your best.
Law of Attraction: Achieve amazing results using the principles of the Law of Attraction.
Motivation: Create the passion and desire to help you move along toward your goals.  Increase your self-discipline. Gain new enthusiasm and determination to help you achieve your goals.
Relationships/Dating: One of my favorite, most talked about topics. Improve your social skills, communication skills and inter-relationships. Strengthen your family and help teach your children to be the best that they can be.
Solving Problems: Solve the difficult problems of life. Unpack the baggage of your past that keeps you from moving forward.
Time Management: Be exceptionally productive by properly using your time. Learn how to efficiently prioritize your life. Reduce procrastination to become more productive and feel less stressed about life.
Work/Career: Work toward a career that you're passionate about and not what your mom told you to do.
Wealth Creation/Money: It's ok to have your own slice of the pie. Money isn't everything but it sure helps out. Become financially sound.
Discover effective ways to better your life with the free articles.  I encourage you to spend time everyday, especially in the morning, so that you can set priorities for the day. Read an entry or two from this blog to help motivate you to tackle your problems. Feel free to bookmark this website so that you may return to find an article that may be of use to you. If you know of someone who may benefit from the information as well, by all means, pass it on. Thank you for visiting, and I hope you leave here a better you.